Half day Walking Tour! Enjoy 2S! Sake & Shrine in Kashihara city in Nara
Welcome to Japan and Nara!
Nara is Japan's first permanent capital and birthplace of refined sake!
Let's enjoy Sake brewery & Shrine with me!
First, you can enjoy seeing a famous Shrine in Japan.
Second, you can tour a sake brewery.
They are located in Kashihara city in Nara (Kansai district)
It takes about an hour from Osaka or Kyoto station.
Also, we can customize the tour just for you.
What's included?
Guide fee
Participants
Adult  1~10 peoples
Exclusions
Food & drinks


Sake brewery tour fee:600JPY

Cancellation policy

・We will charge a cancellation fee of 100% if booking is cancelled 1 days or less before the tour.

・We will charge a cancellation fee of 0% if booking is cancelled 2 days or less before the tour.

Please note

・Animals or pets allowed

・No wheelchair accessible

・Tours are not covered by insurance

Booking in advance
Experience type

Half day tour / Private
Itinerary
〇Walk
 It takes five minutes walk from the station (Kashiharajingu-mae) to the shrine.
〇Kashihara-jingu Shrine
This is one of the most famous shrines in Japan.
It is dedicated to mythical first emperor Jinmu.
The shrine buildings are a good example of classical Shinto shrine architecture.
Also, the area of this shrine is vast.
It is pleasant to walk around while seeing beautiful flowers, wild birds and primeval forest.
Of course, cherry blossoms in spring.
〇Sake Brewery (喜多酒造 KITA Sake Brewery)
It takes ten minutes walk from the shrine.
We will tour the sake brewery and you can try sake.
This brewery was founded in 1718.
Since then, they have been sticking to "beautiful sake"!
Meeting point
Kashiharajingu-Mae Station(The Kintetsu line)
The gate at the Central Exit.
618 Kume-cho Kashihara-city
Nara pre. JAPAN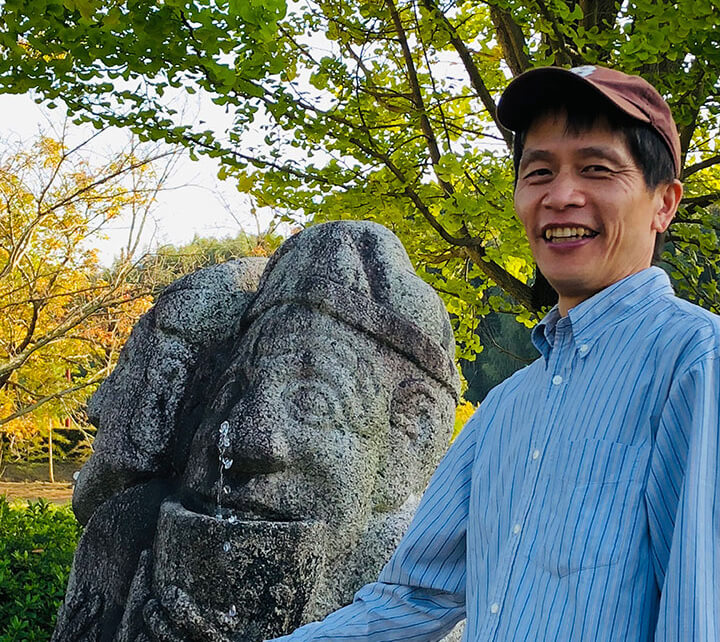 Live tour guide
YoshifumiI wamoto
Hi there! I'm Yoshifumi.Please call me "Yoshi". I'm a National licensed tour guide in English. I was born and raised in Nara. I'm familiar with Nara and Kansai district. (Osaka, Kobe, Kyoto, Shiga) Actually, Nara is Japan's first permanent capital. That's why there are so many sightseeing spots, national treasures, beautiful scenery. And of course Deer park! Also, I lived in Tokyo when I was a university student. I can also show you around Tokyo area. I would like to explore Japan with you. I'm really looking forward to seeing you !