Half-Day Private Guided Tour in Asuka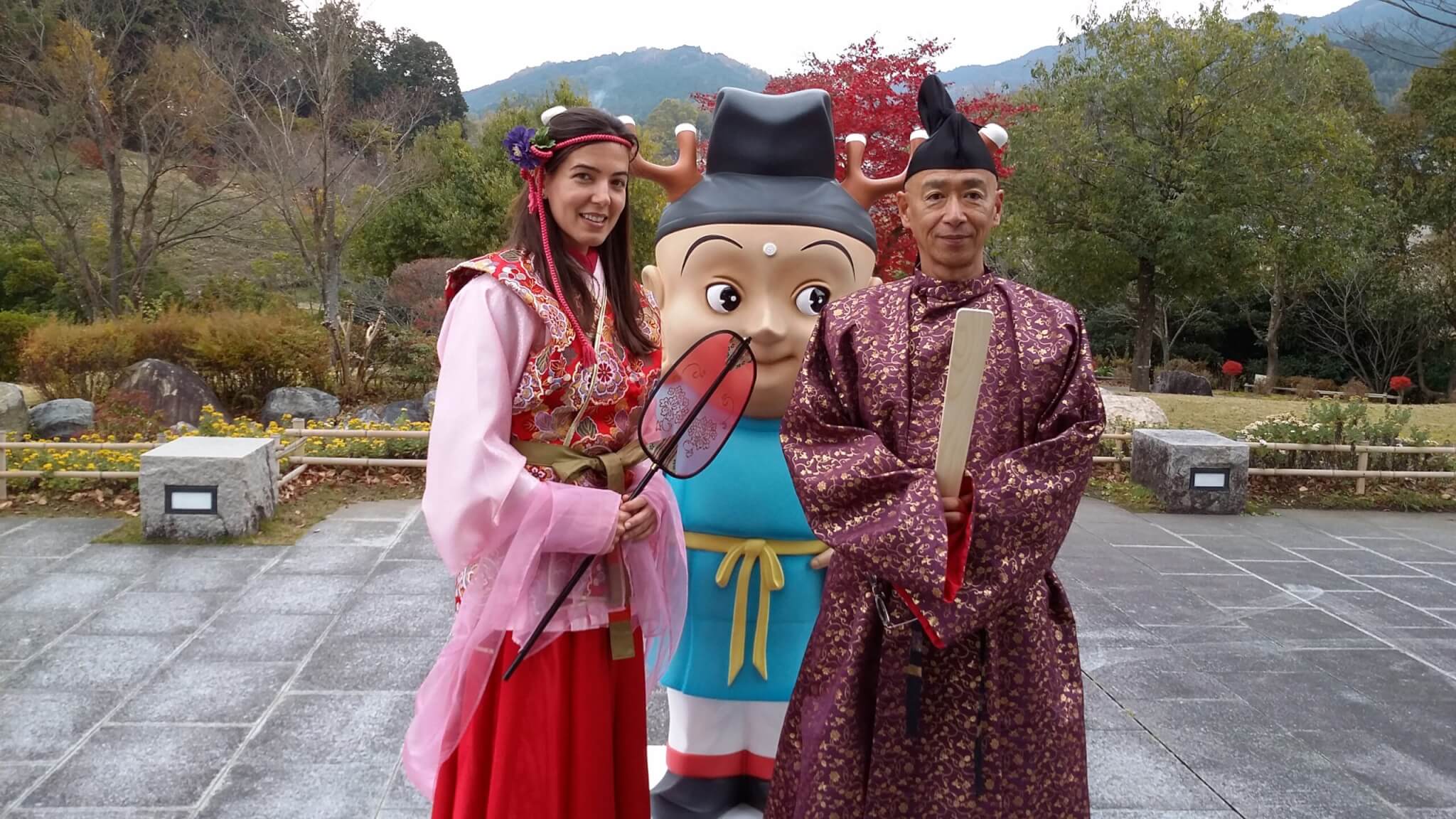 Come with me to Asuka, where there used to be a dynasty capital 1,400 years ago and you can enjoy nostalgic ancient Japanese landscape and atmosphere.
What's included?

Guide fee

Participants

Adult

Exclusions

Transportation fee:650JPY (bus/1 person)

Entrance Fee:1,000JPY (Asuka Temple, OkaTemple, Tachibana Temple)

Cancellation policy

・We will charge you a 100% cancellation fee if booking is cancelled 1day or less before the tour

・We won't charge you any cancellation fee by 2 weeks before the tour..

・You are required to let us informed in advance if you cancel the tour
Itinerary
○Bus & Walk
We will take the circular bus at the East Exit of Kahihara-Jingu-mae station.  The view of the nature and the atmosphere is impressive and comfortable.
○Asuka Temple
We will stop at Asuka-Dera Temple, the first authentic temple in Japan founded in 596.  Its Asuka Daibutsu(Shaka Nyorai statue) is famous as the oldest wooden Buddha statue in Japan and has a archaic smile like Mona Lisa. 
○Oka-Temple (Ryu-Gai-Ji Temple)
In this temple there is a famous legend.  There used to be a bad dragon(Ryu) which had despoiled the Asuka area and local people.  Listening to the story, the temple master successfully confined the dragon into the pond inside the temple and covered it with a lid(Gai) with the help of the divine power.  The dragon then became penitent and became a good dragon and worked for the benefit of the local people, which allowed the temple to be named after the anecdote..
○Tachibana Temple
Prince Shotoku built this temple almost 1,500 years ago which is said to be his birthplace.
In the temple there is a mysterious stone called "Nimenseki (Doble-faced stone), which has two face expressing good and evil.
Meeting point
At the East Exit of Kahihara-Jingu-mae station.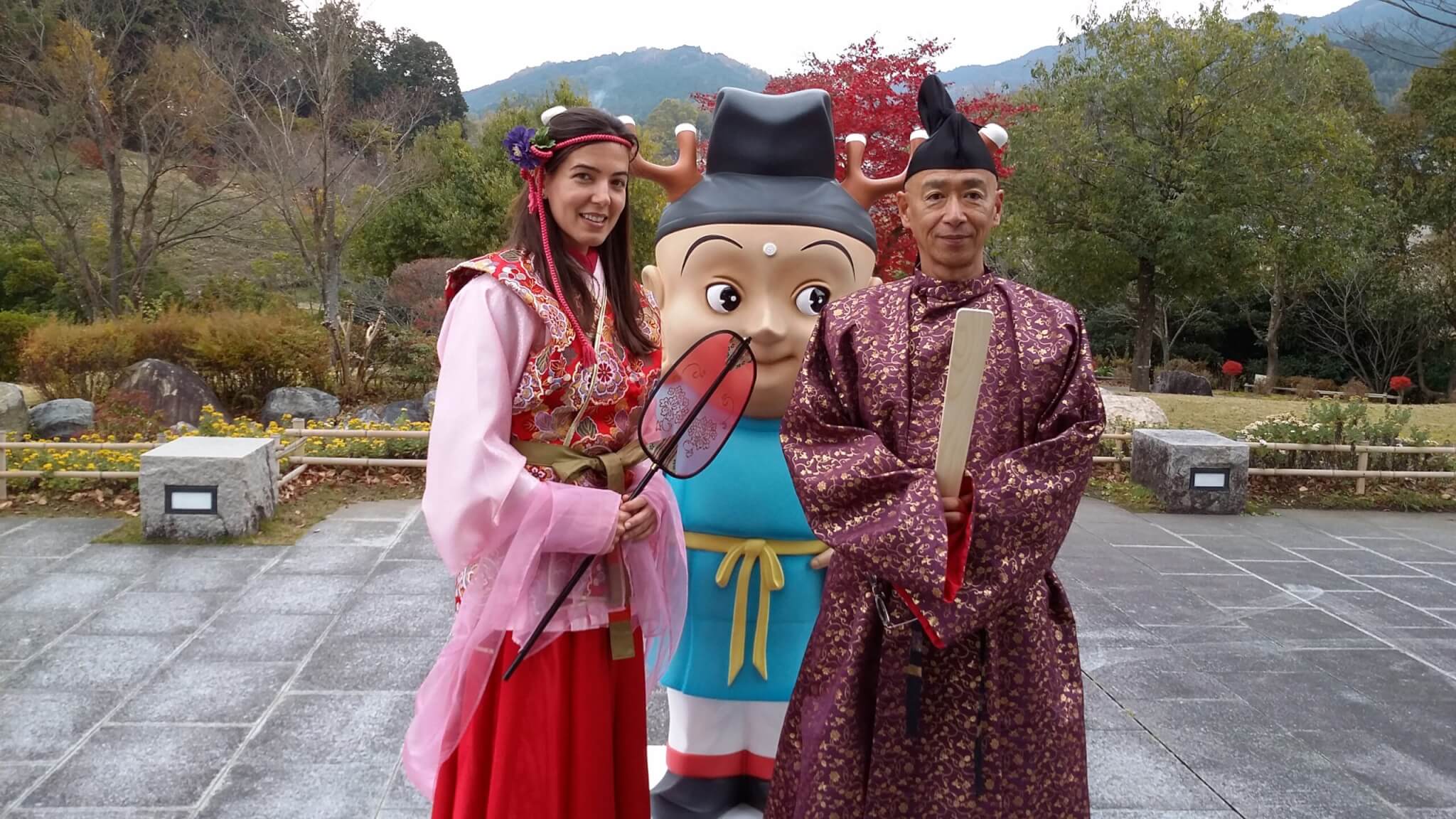 Live tour guide
Masao Okamoto
Since I have lived in Kashihara ( adjacent to Asuka ) for 50 years, I am quite familiar with Asuka area.  I know all paths and roads there.  I would like to show you how wonderful Kashihara, Asuka, and Takatori, which are supposed to be designated as a World Heritage Site.  With the qualification of National Guide and Asuka Area Licensed Guide Interpreter, I can offer you a nice visit with unforgetable memories.