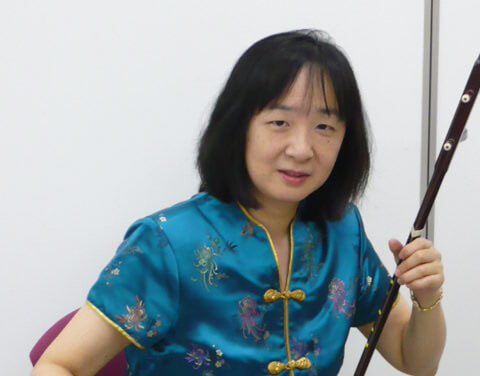 The most important thing what I bear in my mind is "smiling hospitality".
I hope more foreign visitors will much know about Nara, and become a fan of Nara so that I also would like to be a good guide as a regional authorized guide.
 I feel a proud of Nara because Nara is my hometown and it is a birth place of Japan so called "Yamato", it is said that "home of Japanese soul".
In the future, I hope spread various tourism information about Nara to the all over the world.
License
English for Asuka Tourism Interpreter & Guide
Chinese for National Tourism Interpreter & Guide
Area
1.South and North area of Nara prefecture (English)
2.All Japan area, especially in Kansai area (Chinese)
Hobbies
Travelling, Music instrument of Chinese violin (Erhu), Reading book
Speciality
Travelling and tour guide (English and Chinese)
Interpreter of various Business field and Conference meeting (Chinese)